Sholay
1975 / 194m - India
Action, Adventure, Western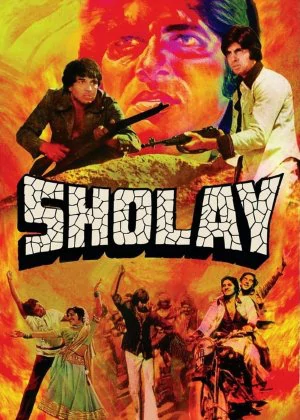 Embers feels a bit like a Tears of the Black Dragon avant la lettre. A very colorful, Asian reimagining of the western genre. That sounds like a lot of fun, and truth be told there are moments when it actually is. The problem is that they're hidden deep within an overly long and ill-focused film.
Gabbar is a mean criminal who made many enemies in his time. When he kills the family of an officer, the man decides it's time to get rid of Gabbar once and for all. He recruits two small-time criminals and tasks them with tracking Gabbar down and killing him before he can do any more harm.
The colorful cinematography and light tone are a pleasant departure from the norm, the plot is simple but leaves enough room for some genre fun. The problem is that the film gets way too serious, jumps from one genre to the next and grossly overstays its welcome. The usual Bollywood complaints in other words. A real shame, as with some serious trimming this could've been a pretty acceptable film.