Musarañas
2014 / 91m -
Thriller, Horror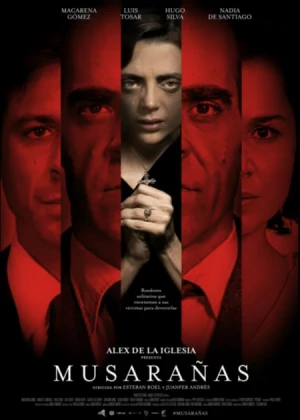 A pretty classic Spanish horror film. The horror elements are pretty refined and are embedded in a strong drama and thriller base. It makes for a stylish and well-balanced film, at the same time, it's never all that thrilling or exciting. The quality is there, but the sparkle to turn it into something truly exceptional is often missing.
Montse had to raise her younger sister all by herself after her mother died giving birth to her and her father fled the family. Montse became a recluse and can't leave her house anymore. When a stranger drops down injured in front of her door one day, she finds a new goal in life.
The performances are great, the presentation is stylish, and the pacing is perfect. It just lacks a bit of fire. It takes quite a long time before the real action starts and it never reaches a true climax. Not a bad film for sure, it's prime filler for genre fans, but it never seduced me enough to become a true favorite.