El Esqueleto de la Señora Morales
1960 / 85m - Mexico
Comedy, Crime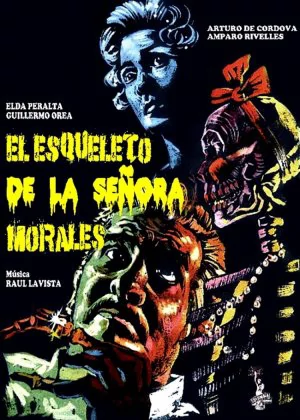 I'm not too familiar with Mexican cinema, except for their more recent horror wave, so it was nice to be able to watch one of their classics. Though some people have branded Skeleton of Mrs Morales a horror film, it's really more a crime film with dark comedic undertones. Yes, there is a skeleton, but that's about as scary as it gets.
Mr. Morales is a taxidermist. He loves his work and finds peace in what he does. His wife isn't too taken with his profession though. She complains, moans and whines. After a hellish marriage of 20 years, Mr. Morales is fed up with the situation, and he decides to kill her. All he needs is the perfect plan.
The clean black and white cinematography is nice enough and the lighter tone makes this a pretty easy watch. The story is pretty plain though and while the film is quite short, it still feels like it overstays its welcome. Not the most memorable of films I'm afraid, but not the worst classic either.