Dareka no Hana
2021 / 115m - Japan
Drama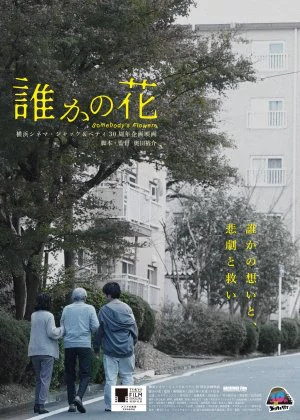 A solid little indie drama. Somebody's Flowers is a nice attempt to do minimal drama, but it lacks the visual finesse and/or the emotional impact to make a big dent in a genre that's already too crowded. It's a fine film for fans of Japanese drama who are looking for some proper filler.
When a young man visits his aging parents, he is witness to a tragic accident. A flower pot accidentally lands on a neighbor's head and ultimately kills the man, leaving behind a young mother and her child. The man befriends the woman but finds it difficult to relieve her of her grief.
The performances are solid and the plot provides the necessary drama, without being too forceful or convoluted. The cinematography is very barren though and the soundtrack is quite generic if present at all. It makes for a decent film that lacks anything unique or distinct to set it apart from its peers.