2003 / 128m - USA
Comedy, Romance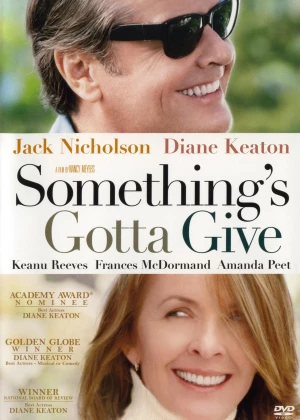 A rather dreary romcom by Nancy Meyers. I understand the film's supposed to be funny, but it's really rather sad, and the comedy itself isn't very refined either. It's obvious the film relies on its leads to make the best of it, but Keaton and Nicholson are merely running on autopilot here.
Harry is an infamous bachelor who loves dating younger women. When Marin's mother crashes their little weekend getaway, Harry feels unwelcome, but he is also strangely attracted to Marin's mom. Unequipped to handle a mature relationship, Harry struggles to get his emotions under control.
There are no surprises here, just two somewhat bitter characters who do a little pull & push dance. Meyers' direction is uninspired, the cast doesn't seem very invested either. Nicholson is somewhat amusing, even though he hardly makes an effort, but that's about the only thing that keeps it watchable. Not very good.