2020 / 99m - Japan
Adventure, Comedy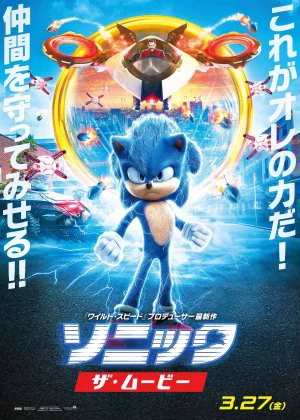 It's probably a good thing I never owned a Sega console or really got into the Sonic games, I can only imagine how fans of the creature felt when they sat through this Hollywood monstrosity. It's a cheap and lazy franchise installment, a film made only because there's a fanbase out there that has money to spend.
Sonic ends up on Earth after he's chased down by evil forces on his planet. He hides in the woods, but he feels lonely and yearns for a friend. When an outburst of anger causes a power outage, Dr Robotnik is put on the case. He's on Sonic's tail in no time, luckily Sonic gets help from a friendly police man who is willing to protect him.
The story is nonsensical, the comedy is terrible, Sonic looks cheap and the pop references are completely mundane. Very little is down with Sonic's video game origins, instead he's rocking to Queen, and we get to listen to Star Wars tunes. Why, I don't know. This was just a great, big, unattractive mess, here's to hoping they don't make a sequel.