1954 / 181m -
Romance, Musical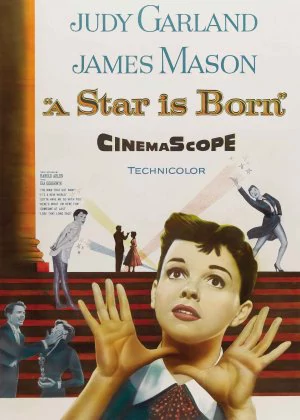 A classic Judy Garland musical. It's certainly an epic undertaking, even though the plot can't support the 180-minute runtime. The result is a lot of stuffing and an endless struggle to end the film on a proper note. It's no surprise they ended up cutting 27 minutes for the regular release, a version I wish I'd seen.
Esther is a girl with a golden voice, but looks that don't really stand out. Norman Maine, an actor on his way back and struggling with an alcohol addiction, discovers Esther and does everything in his power to get her a job at the film studio. While her star is rising, Norman is going through some rough times.
The musical numbers aren't too great, the performances are a bit overdone (especially with the amount of drama present) and there are way too many "film in film" scenes to drive up the runtime. I think I might've enjoyed a 90-minute cut a lot better, this was just excruciating.