Storonniy
2019 / 90m - Ukraine
Mystery, Fantasy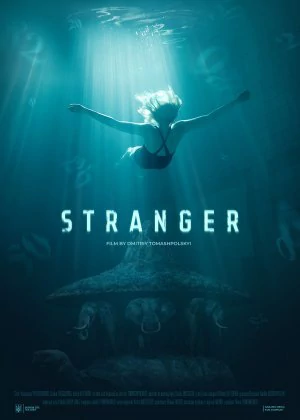 Now this was an interesting one. A Ukrainian genre film that channels Lovecraft, mixing fantasy and mystery with more timid horror elements. If you like confusing narratives, mood pieces and genre benders, this is a film that should be pretty high on your watch list, because Stranger delivers.
A skilled inspector investigates a case where an entire synchronized swimming team disappeared during one of their performances. Before she is able to solve the case, she gets assigned to another disappearance. This time it's a patient from a water treatment clinic. The inspector decides to go for a little treatment herself and quickly finds herself knee-deep in a complex mystery.
Stark visuals, lovely colors, a solid score and stoic performances create a very unreal atmosphere. It's one of those films that raises more questions than it answers, personally I didn't really mind. It lacks just a little stylistic coherence to be a true favorite, apart from that it's an utterly intriguing film.