1977 / 97m - Italy
Horror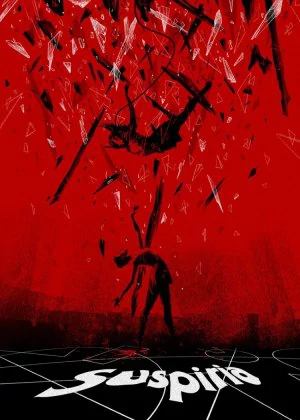 A pleasant rewatch, but not quite as good as the first time I watched it. It's still infinitely better than the remake, but somehow I had a bit more trouble getting past the overstated performances this time around. Goblin's score wasn't a complete success either, which made it more difficult to get wrapped up in the visual splendor on display.
A young dancer (Suzy) arrives at a prestigious school. The teachers are tough on the students, but nobody dares to complain too much. When people start disappearing and even end up dead, Suzy suspects something fishy is going on. She wants to solve the mystery, but her own life is at stake too.
The cinematography is the main attraction here. The sets are extravagant, the colors are insane and each shot has been carefully set up. The soundtrack is just as outrageous but more dated. The horror elements are rather minimal though and the performances are absolutely grating. Still, if you love a colorful horror flick, Argento has you covered.