1989 / 97m - Australia
Comedy, Drama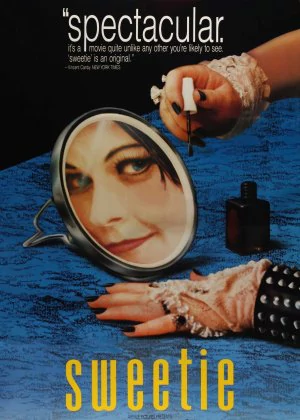 An early Campion. Not quite what I expected to see from her, but it was a happy surprise. Sweetie is a mix of quirky comedy and drama about a pretty dysfunctional family who try to make things work. It's certainly different from her more narrative/drama-based films, but it's not worse.
Kay is a very introverted woman who has difficulties making connections with other people. When she meets Louis, she feels he is the one for her and manages to seduce him. Their lives are turned upside down when Kay's sister Dawn suddenly moves in with her and upsets the fickle balance in Kay's life.
Performances are solid, there are some dreamy scenes that stand out and Campion finds a lot of humor in things that aren't necessarily funny. It's a nice enough film, but as it pivots to drama in the second half, it became clearer with the minute that the characters weren't quite intriguing enough for me to carry a more serious film. Not a bad effort though, and definitely worth a watch.