Hishu Monogatari
1977 / 93m - Japan
Drama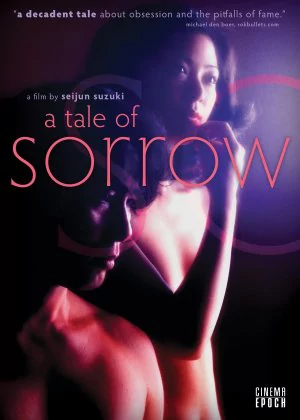 Seijun Suzuki's comeback film. After 10 years of silence, Suzuki returned to the world of cinema, though somewhat haphazardly. A Tale of Sorrow and Sadness contains vague traces of Suzuki's trademark style, but it's no doubt one of the oddest entries in his oeuvre (mostly because it isn't very odd at all).
The plot revolves around Reiko, who stands on the verge of becoming a great golf player. The agency that represents her has different plans for Reiko though, and tries to sell her off as a model. Reiko decides to play along, but soon finds herself losing her own sense of identity as her agency keeps pushing her to become something she is not.
Performances are quite mediocre and the film exudes a 70s vibe (not really a positive in my book). Apart from some interestingly edited scenes and a quirky soundtrack, Suzuki's signature is mostly absent and the film is actually pretty straightforward. The story isn't really that interesting though, making this a somewhat lackluster film in Suzuki's oeuvre. For completists only.