Dah
2002 / 94m - Iran
Drama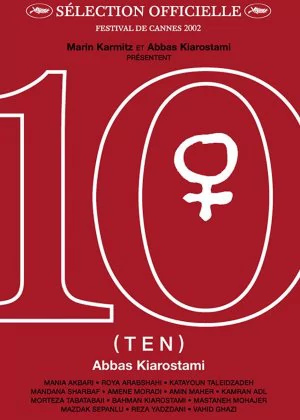 Kiarostami will test your patience, so this will be a pretty big hit-or-miss film for most. The documentary-like approach isn't new for him, but this is by far the most static, ugliest-looking film he's ever made. It all depends on whether you consider the characters interesting enough. For me that was a definite 'no'.
The film offers 10 scenes in a car. A mother is driving around with various people, Kiarostami documents their conversations. There are only two camera angles. One is looking at the driver, the other at the passenger. The underlying narrative outlines the position of women in a society dominated by men.
One thing that generally bugs me about Middle-Eastern films is the noisiness of the characters. The first scene has two people shouting for 10 minutes, where half the conversation is one person asking the other not to shout. The rest of the fragments didn't really do it for me either. The concept is interesting, the execution terrible.