2018 / 95m - Thailand
Sci-fi, Fantasy, Drama - Anthology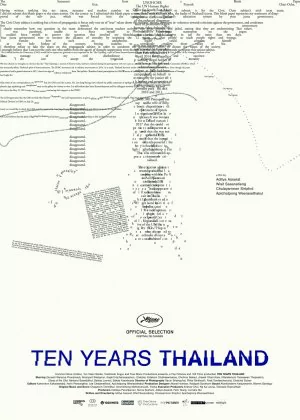 Third entry in the Ten Years anthology franchise, also the best one. The problem with the Ten Years anthologies is that most of the entries don't care too much about the overarching concept. While artistic freedom is definitely welcomed, especially in anthology projects, some base level sci-fi (even when it's just near-future) would be dearly appreciated.
Assarat and Weerasethakul's shorts could just as well be about present-day Thailand. There are some conceptual ideas about the future here (though hardly related to any kind of realistic future), but there is no world building, no genre elements. It feels a bit lazy and cheap, but not totally unexpected considering the past work of both directors.
The films of Siriphol and Sasanatieng are polar opposites and cook up a completely fantastical future. While still a long way off from the core premise, at least these films are creative and fun, with Sasanatieng's creepy/weird cat-dystopia as the clear highlight of the anthology. By far the two best short across the entire Ten Years franchise, but still not quite what I'd like to see from this project. Maybe just hire some directors with an affinity for the genre next tim?