1999 / 118m - Japan
Animation, Sci-fi, Comedy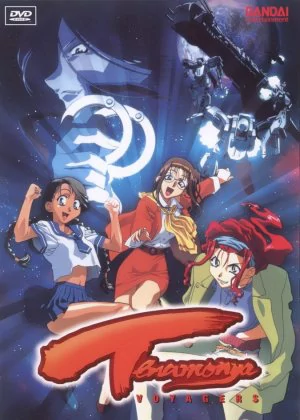 This was a fun surprise. An early Akiyuki Shinbo OAV that doesn't really bring anything new to the table, but ends up pretty entertaining thanks to the splendid animation and the goofy comedy. It's certainly not up there with his very best work, but the baseline quality is well above par.
Three young girls find themselves stranded on a faraway planet. They decide that returning to Earth is the way to go, what they don't know is that one of them is a wanted criminal. Just hours after setting off they are attacked by malicious mechas, though this is only the beginning of their troubles.
Anime stereotypes by the dozens, quite a bit of sci-fi action and over-the-top comedy. Shinbo loves to indulge in these stereotypes, but thanks to his excellent direction, quality animation and unique pacing Tenamonya Voyagers feels different enough from all the other anime series and features I've seen. Good stuff.