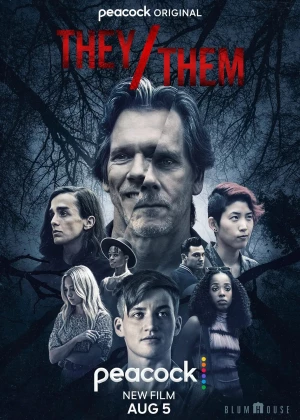 A very basic slasher centered around a gay conversion camp. It's actually a pretty fun setup (not your average summer camp this time around), but the slasher elements are so tame that it's hardly worth the bother. They really should've done a lot better with the material at hand if they'd wanted to avoid the whole woke-centered fuzz that inevitably reared its ugly head.
A group of kids gathers at a gay conversion camp. Some are there because they want to, though most are there forced by their parents. They have to spend a week at the camp, and while everything seems quite docile at first, the camp hides a much darker truth that will reveal itself over time.
The cast is a pretty varied bunch, Bacon is delightfully evil and in the right hands the premise could've been a lot of fun. Sadly, the murders are tame, the killer is dull and the reveal is anything but spectacular. It's just a very generic slasher, hoping to make a name with a more gender-inclusive cast of characters. That's just not enough.