Zire Darakhatan Zeyton
1994 / 103m - Iran
Drama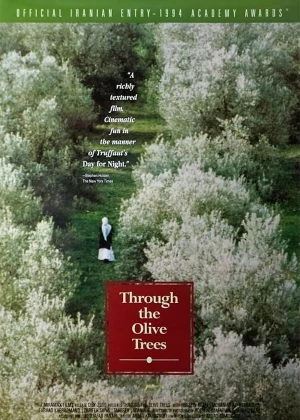 Ten films in, I'm starting to get a solid grip on Kiarostami's work. He has a way of blending fiction and reality, while also doubling down on previous work in his career. It sounds interesting on paper, but the resulting films are often quite dull and lifeless, even though his supporters seem to proclaim the exact opposite.
Keshavarz is a director working on Zendegi Edame Darad (Kiarostami's previous film). He's mixing inexperienced actors with a few seasoned artists, but once he starts shooting things don't go quite as planned. There's a relationship blossoming between the leads of his film, and it's impacting the production.
The performances are okay, but not too great. The cinematography is plain, the settings are rather grim (apart from the finale), and the conversations are meandering. There's a certain rhythm that keeps the films going, but it never truly engaged or gripped me. Kiarostami's films are not really for me.