Dom za Vesanje
1988 / 142m - Yugoslavia
Crime, Drama, Fantasy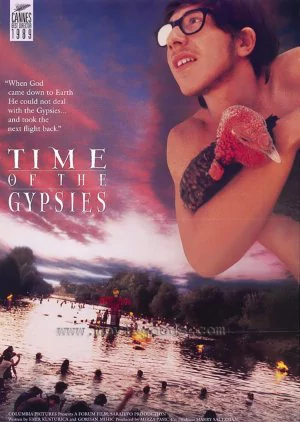 The fact that I haven't seen too many Kusturica films yet, yet I can still recognize this as a vintage Kusturica says something about this director. I'm not a spirited fan of his work, but there are definitely moments of genius in his films. It's a shame they're not a bit more consistent, though I guess that's also part of the charm.
Perhan is a young gypsy with telekinetic powers, living together with his grandmother and lame sister. Life as a gypsy isn't easy and after a ton of drama he takes off to Milan, hoping to find a better life there. At first, he tries to make an honest living, but after being dragged through the mud Perhan turns to a life of crime.
Kusturica delivers his usual blend of genres. There's drama and crime, but also touches of fantasy and a good dose of comedy. The cinematography is excellent and the performances are solid, sadly the soundtrack has its ups and downs. When everything comes together (the scene in the river) the film is truly magical, but these moments are a bit sparse and the soundtrack does get a little grating. The film's also a tad too long, but well worth a try if you like to see something unique.