Tôkyô Jôkû Irasshaimase
1990 / 109m - Japan
Drama, Fantasy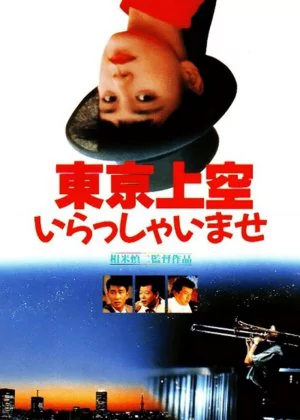 I'm slowly catching up with Shinji Somai's films, and I'm not complaining. Tokyo Heaven reminded me a little of an Obayashi project. There's a decent dramatic basis here, but it's the fantasy elements that make the film interesting. It's not an ultimate classic, but certainly an underappreciated gem.
Yuu is a young pop talent who wants to make it big in the entertainment business. When she is forced to suck up to a wealthy mogul, she gets involved in a traffic accident and dies on the spot. In heaven, she negotiates another chance and is sent back to Earth, where she finds herself with the man who needs to cover up her death.
It's a fun setup (not entirely unlike Kon's Perfect Blue, there's even some imagery that matches) which allows Somai to work in some dreamy, fantastical scenes. These are the moments when the film shines and it becomes a little more than a simple, amusing narrative. A very pleasant surprise.