Tôkyô Tawâ: Okan to Boku to, Tokidoki, Oton
2007 / 142m - Japan
Drama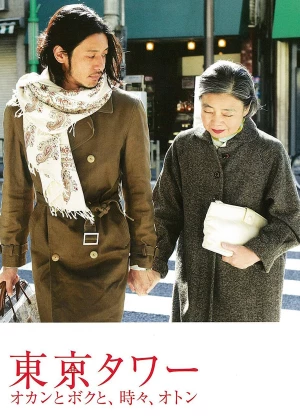 A decent, but long-winded Japanese drama. There's quite a lot of ground to cover (the film is based on a book), but it would've been better if they'd cut some passages just to get to the meat of the story quicker. What works on paper doesn't always work on film, and Tokyo Tower is a good example.
Masaya's dad left pretty early on, after which he spent most of his time living with his mom. When he is admitted into an art college in Tokyo he leaves his mother behind and moves there. He gets into debt, but when he hears his mother has cancer, he throws his life around and invites her to come live with him.
With Odagiri and Kirin on board, the performances were on point. The cinematography was a bit basic though and while the drama is fleshed out appropriately, the pacing is slow and there's little here I hadn't seen before. It's not a bad film, it's just a bit too by the number to leave a big impression.