2020 / 100m - Japan
Comedy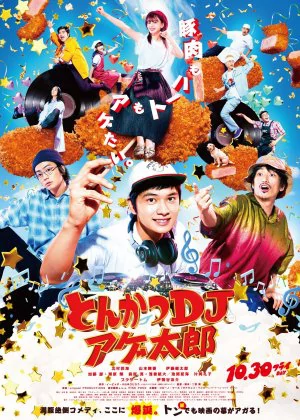 A decidedly more commercial effort from Ninomiya. His first two films were absolute personal favorites, even though they failed to make an international splash. It seems Ninomiya is trying something different this time around, going for a more agreeable, easy to stomach comedy. I'm not sure that this film is going to do much for his career.
Agetaro is a young kid who is forced to work in his dad's tonkatsu restaurant. When he is sent out to make a delivery to a nightclub, he enters a dream world. It there and then that Agetaro decides he wants to become a DJ, even though he has no clue what that entails. Together with some friends, he tries to kick-start his DJ career.
It's nice to see Ninomiya at least stayed true to the club setting, but don't expect anything too realistic here. The DJ stuff feels incredibly staged, the atmosphere is pretty light and mellow, stylistically the film is on the safe side. It's still a decent enough comedy, with some fun moments and a pleasant vibe, it's just not on the level of his previous work. Let's hope this was just a little filler project for Ninomiya.