Katte ni Furuetero
2017 / 117m - Japan
Romance, Comedy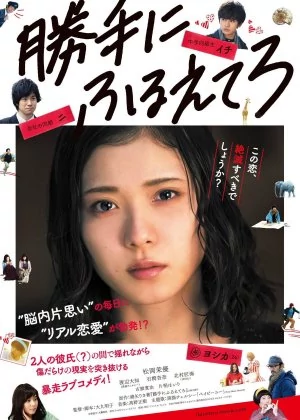 A very fun and perky romance, with strong comedy overtones and a slightly more dramatic ending. The concept should be familiar enough, but Ohku's direction gives it some extra polish. It's the first film I see from her, but it's clear that she can take a simple idea and make it into something more.
There's something about the tone and rhythm of the film that makes it stand out. The introduction is a good example. Very soft and cute, but also a little strange and weary. It contrasts well with the quirky main character and her somewhat dry but ultimately upbeat romantic woes. Ohku alternates regularly between these two approaches, keeping the audience on their toes.
The cinematography is beautiful, performances are also on point. The first hour or so feels fresh and invigorating, the second half is just more of the same though and clocking in at almost 2 hours the film's a bit too long. Also, I didn't think the turn to drama at the very end was really that necessary. But otherwise well recommended.