Asa ga Kuru
2020 / 140m - Japan
Drama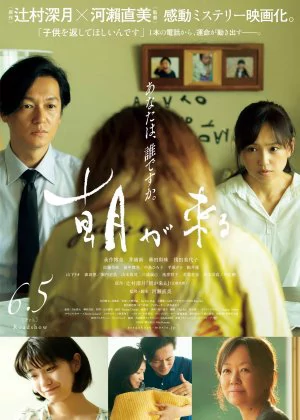 There are quite a few parallels to be drawn between the careers of Kawase and Koreeda. True Mothers would form a perfect double bill with Koreeda's Like Father, like Son. Generally speaking I prefer the work of Koreeda, though lately Kawase has been making some very worthy films too.
Satoko and Kiyokazu can't get children together. After several failed attempts, they decide to adopt. They get the child of Hikari, a young girl who got pregnant at 14 and can't take care of the baby. The transaction goes smooth, but 6 years later Hikari returns as she can't forget about her little boy.
Performances are good, the drama is decent, cinematography is fine and the score is capable. There's nothing to complain about really, except that there's nothing truly exceptional about this film either. In the end the drama left me a little cold, which isn't what you want from a great drama.