Tasogare Seibei
2002 / 129m - Japan
Drama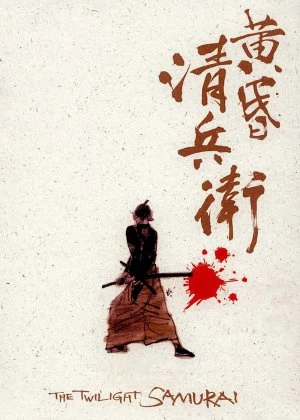 This film was my first introduction into the work of Yôji Yamada, one of Japan's most prolific drama directors. I loved The Twilight Samurai, but never really became too enamored with Yamada's other work. I guess it has to do with an evolution in my personal taste, as revisiting this film wasn't a complete success.
Seibei is a low-ranking samurai. Others make fun of his scruffy looks and poor smell, but Seibei doesn't really mind. He doesn't have much money, but enjoys the time he spends with his two daughters and senile mother. When Tomoe, Seibei's childhood friend, returns to the village, it looks like they're destined to be together, but life has other plans for them.
The Twilight Samurai is a meandering drama. Very sweet and gentle, supported by strong performances and a fine soundtrack. There's just a little too much narrative push for my liking. The second hour is not quite as interesting, rather than focus on Seibei, Tomoe and their relationship, the film throws too many obstacles in their path, unnecessarily taking away from the pleasant mood. Still very good, just not the masterpiece I remembered it to be.