Urutora Q za Mûbi: Hoshi no Densetsu
1990 / 112m - Japan
Sci-fi, Adventure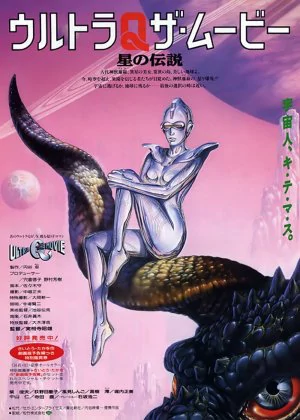 Akio Jissoji is no doubt one of the oddest directors to come out of Japan. In the West, he's best known for his Buddhist trilogy (an arthouse staple), in his home country he worked on some of the biggest pulp you can imagine. Ultra Q is one of those films, a fun yet elevated mix of tokusatsu and kaiju.
A newspaper journalist goes to the area near Eternal Island. People have been disappearing and with all the local folklore, it makes for a potentially interesting article. The journalist discovers his own roots lie within the area. He meets up with a mysterious woman, who wants to teach him more about the island.
The film's pulpy origins are abundantly clear, but Jissoji's excellent direction makes this a real hoot. The camera work is great, the effects are impressive, and the fantastical designs look cool. The pacing is solid too, and even though the story isn't all that demanding, it contains all the ingredients to make this an entertaining spectacle.