Orígenes Secretos
2020 / 96m - Spain
Crime, Comedy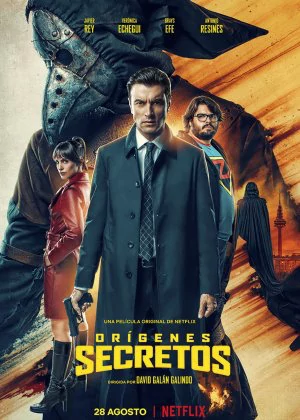 A fun, little crime comedy. Spain is one of the few European countries who manage to make respectable genre films with international appeal on a regular basis. While not quite on the same level as the films of Álex de la Iglesia, fans of Spanish genre cinema will no doubt have a good time with this one.
David is a young detective who is given a gruesome homicide case. It turns out the killer is putting his victims in origin stories of famous Marvel superheroes. Together with his cosplaying boss and the owner of a local comic book store David has to figure out who is behind these killings.
The film has the necessary visual flair, performances are good and the comic angle is pretty original for a serial killer setup. There's nothing particularly wrong with Unknown Origins, the only thing lacking is that extra bit of spice that would really set it apart. A good, entertaining film, it'll be interesting to see what director Galindo will come up with next.