2022 / 104m - UK
Drama, Music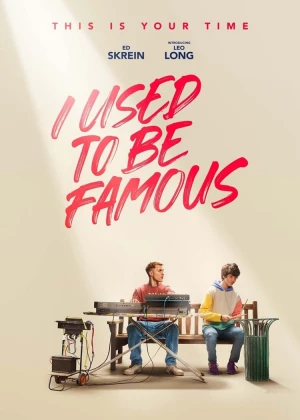 The UK has really embraced the musical feel-good drama, quite a few films have been added to this niche in the past decade. I Used to Be Famous is another one that fits the bill rather nicely, meaning it's a pretty prim and proper feature that hits all the right notes but lacks a decent punch.
Vince used to be part of one of the biggest UK boy bands, but his solo career never materialized. Not for lack of trying, it's just that he can't seem to get a break. His luck changes when he meets Stevie, an autistic boy who is very good with the drums. An unlikely friendship blossoms between the two.
The performances are pretty good and the feelgood scenes work well enough, but the drama is a little easy and overdone, and the film really plays like a million others, without adding anything original. I also wasn't too taken with the music, but that's no big surprise. Not the worst, but not very notable either.