Valerie a Týden Divu
1970 / 77m - Czechoslovakia
Fantasy, Horror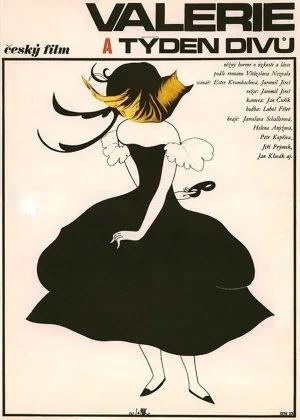 A pleasant surprise. Sure enough, my expectations were quite low going in, but sometimes that can be a blessing. Valerie and her Week of Wonders offers a playful and creative mix of fantasy and horror elements, no doubt wrapped in several layers of symbolism. How much of it you want to unpack is up to you.
Valerie is a young girl who lives with her grandmother. She falls in love with a boy who gives her earrings, but she won't have much time to explore her feelings. A traveling carnival is in town and Valerie's dreams begin to mingle with reality. She worries that her grandmother may be a vampire and that she's the daughter of the bishop.
The cinematography, costumes, and sets are pretty cool, the music isn't the greatest but doesn't detract either, and the fantastical elements keep things interesting. The short runtime certainly helped too, as my attention did start to wane a little right before the finale kicked off. This was a lot better than expected.