Ming Yat Zin Gei
2022 / 101m - Hong Kong
Sci-fi, Action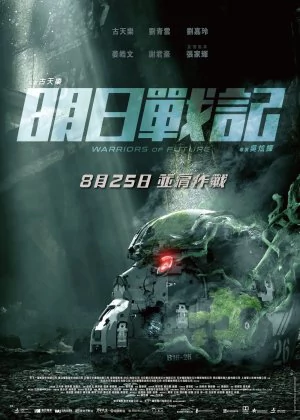 A messy Hong Kong sci-fi. It's nice to see they're trying something new, I'm just not sure whether jumping face-first into an expensive genre like this was the right way to go about it, certainly not when the HK movie industry is still struggling. There's definitely some appeal here, but China did it better with The Wandering Earth.
Our planet is collapsing under the weight of human destruction when a meteor hits and unleashes an alien plant. The plant has the power to purify our air, but exposure to water causes it to wreak mayhem. A team is assembled to adjust the genetic code of the plant, in order to save our planet.
The CG isn't that great, too many scenes look like they were made for a game console rather than a film. The camera work is also a bit too chaotic, making it impossible to enjoy the sci-fi designs. The action is pretty non-stop though and it was nice to see some familiar faces again. A pretty decent film, but not the insane blockbuster Louis Koo no doubt hoped this would be.