2022 / 55m - USA
Fantasy, Horror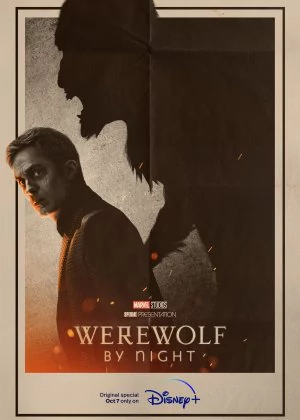 A pretty big surprise. I don't care for much of anything Marvel puts out, but this short and fun monster flick turned out to be pretty entertaining. it's a nice mix of fantasy and horror delivered with plenty of smirks and nudges, presented in lush black-and-white cinematography. It's nice when these big companies take a chance once in a while.
Monster hunters are gathering after their leader has died. One of them will inherit the bloodstone by completing a ritual. The ritual is tied to a monster, and the hunter who can catch it becomes the next leader. Jack Russell seems to be the man to beat, but he carries a dark secret with him.
The presentation is what makes this one stand out. The production value is high, and the execution is on point. The lore is a bit simple and the finale could've used a little extra spice, but considering this is a Marvel production, it could've been a whole lot worse. A pretty fun diversion, I wish they'd make more of these.