1956 / 100m - USA
Crime, Thriller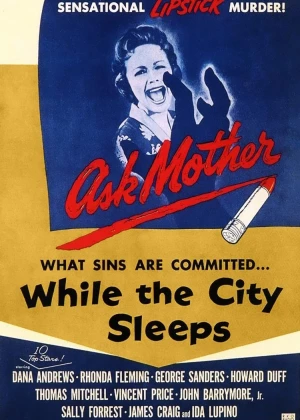 One of Fritz Lang's final films. Lang isn't my favorite 20s German director, but he certainly was a man with talent and vision. A lot of that went missing when he moved to America, where he ended up doing mediocre genre fluff. Point in case, this generic film-noir, which feels much older than it is.
A serial killer is targeting young women in New York, the son of a media mogul who just took over his father's empire sees it as an opportunity to grow his business. He pressures his three senior executives into getting him scoops, promising them a high-ranking function when they succeed.
The static camera work and the basic black-and-white cinematography make it look like a film from the 40s. The plot is rather generic, the characters are one-dimensional and dreary, and the runtime is too long. I'm sure genre fans will find proper filler here, for me, there's just not enough appeal in these films.