Valkoinen Peura
1952 / 74m - Finland
Fantasy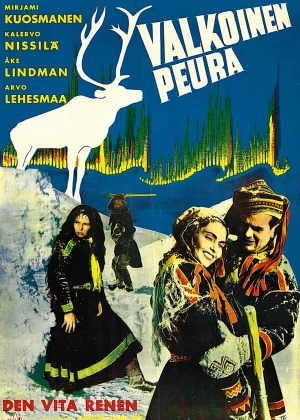 A Finnish classic. The film is listed as a horror film, but don't be fooled. The premise works well enough for a horror flick, but what you get is a folk fantasy with some darker elements (which happen mostly off-screen anyway). That's not a bad thing, just get your expectations straight going in.
A newly-wed woman goes to a local shaman to help her with her love life. He agrees to help her, but instead, she turns into a white reindeer with a hunger for blood. The townspeople are quickly onto her and they organize a hunting expedition to get rid of the bloodthirsty creature.
The most exciting thing here is the snowy landscapes, which make for a nice setting. The soundtrack is overused and distracting, the story is pretty repetitive (especially for a relatively short film like this) and the ending is extremely predictable. With an interesting premise like this, the film should've been a lot better.