Domangchin Yeoja
2020 / 77m - South Korea
Drama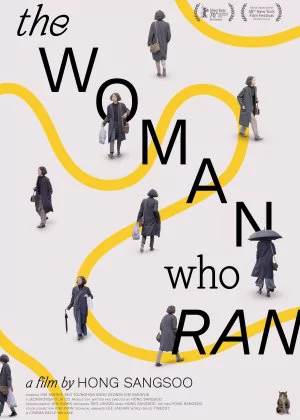 My first Sang-soo Hong. I wasn't too sure what to expect, though his arthouse/cinephile status predicted a more serious film. I'm also not certain how well The Woman Who Ran represents Hong's usual style, though looking at this film and the praise it received, I'm going to assume it's well in line with his other work.
The plot is very thin, with three friends getting together for a drink and catching up on their past. Hong focuses more on the characters and the dialogue, as masks slowly start to slip and the conversations between the women gets a bit more intense. Don't expect any big narrative swings, in other words.
I can't say I ended up really caring for any of the characters, nor for their little troubles. The cinematography was depressing (those random zooms in particular) and I can't even remember if there was an actual soundtrack. The performances are decent, and the film does have a few moments that stand out, but hardly enough to call it a good film.