Verdens Verste Menneske
2021 / 128m - Norway
Drama, Romance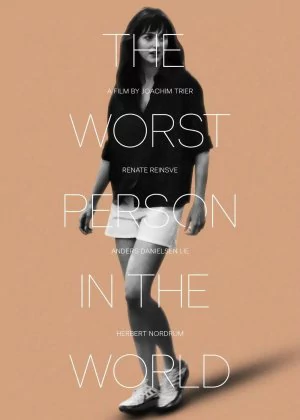 A decent film that never quite gets its main character right. It's not that she's unpleasant (or, as the title suggests, the worst person in the world), nor that her troubles aren't relatable. It's just that joining her on her emotional rollercoaster didn't have much of an impact, which is not a great sign for a romantic drama.
Julie is getting close to her 30s, but she hasn't been able to settle down yet. She's in a relationship with a famous comic artist looking to start a family, and her career isn't really going places she'd hoped it would go. She decides to uproot her life and hooks up with Eivind, but it takes more than changing boyfriends to find happiness.
The performances are decent and there are a handful of scenes that manage to stand out (cinematically). For most of the film though, I just didn't really care what the main character felt, thought, or decided. She's a rather dull person to hang around with, which isn't exactly ideal for a 2-hour-long drama.