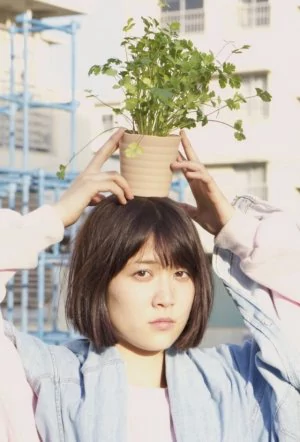 A peculiar little drama. I wouldn't call it an experimental film, but it's definitely different from what you might be used to, especially when you're expecting a run-of-the-mill Japanese drama. Yohei Suzuki shows a lot of promise here, though the production is just a little too cheap-looking to leave a big impression.
The film follows Ako, a young girl who spends her days walking around the city, holding a plant while talking to inanimate objects. She seems completely disconnected from our world, but with nobody to take care of her Ako just wanders around, drawing attention from others loitering outside.
It's an intriguing setup and there are moments of true beauty here, but Suzuki fails to keep it interesting all the way through, which is a shame as the film isn't that long to begin with. The cinematography is a bit barren and the soundtrack could've been more distinctive, performances are solid though and Ako's character is a real treat. Suzuki shows promise, I'll keep an eye on him in the future.