Lung Fung Dau
2004 / 99m - Hong Kong
Comedy, Crime, Romance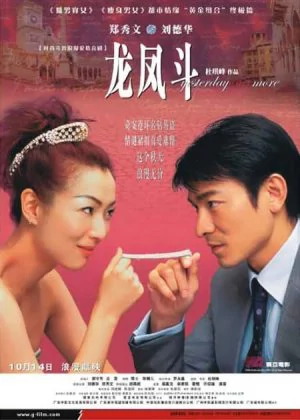 Andy Lau and Sammi Cheng are one of the best on-screen couples in Hong Kong. They are good actors in their own right, but put them together and something extra happens. Put them together in a Johnnie To film, and you better expect something special. Those expectations are nearly met, though this isn't quite masterpiece material.
Mr and Mrs To are a happily married couple. They're also both thieves. They're at their happiest when they can challenge each other, and they love their job as much as they love each other. Until one day Mr To decides to file for divorce, abandoning his happy marriage. Two years later, the two meet again when they are both working on the same jewel heist.
To loves to fool around with the medium from time to time, this is another one of those films where he seems to throw all genre expectations out of the window and just tries to have fun with the material. And he's pretty successful too. The cinematography is solid, the soundtrack quirky, the performances on point. To maybe tries a little too hard to fool the audience, other than that this was a really fun ride.