Yugata no Otomodachi
2022 / 115m - Japan
Drama, Romance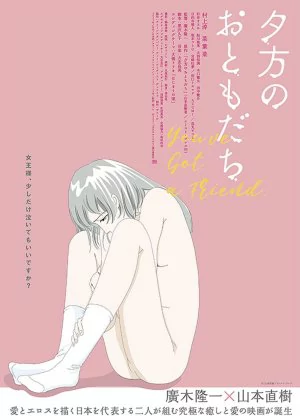 Hiroki's latest drama harks back to his early days, back when the subjects for his films were riskier and more taboo. It's good to see that he hasn't forgotten about his past, at the same time I'm not sure if the blend of old and new is really the best way to handle films like these. While a fine drama, I did miss the edge that made his early work stand out.
Yoshida is a masochist, who finds solace in a local S&M club. He got hooked after seeking out a club in Tokyo and has been hoping to revisit that initial pleasure ever since. A local election is hoping to close down the existing clubs in an attempt to clean up the city, meanwhile, Yoshida is starting a relationship with his mistress outside of the club.
The drama is solid, the subject matter adds an extra dimension and the characters are pleasant, warts and all. The cinematography felt a bit basic though and Hiroki usually gets a bit more out of his actors. Small details keep this film from becoming the next gem in Hiroki's oeuvre, but fans won't be too disappointed watching this.