2017 / 115m - Argentina
Drama -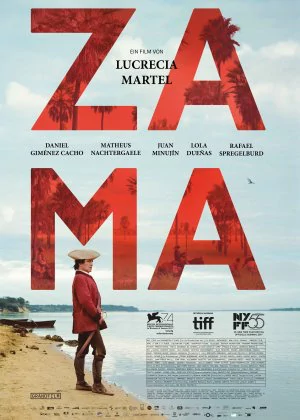 I haven't seen too many Argentinian period pieces/costume dramas yet, so I was quite interested to see how Zama would pan out. It's not a genre I tend to respond well to. Zama certainly wasn't the worst I've seen so far, but the film does very little to stray from the template and offers little more than dry character drama.
Zama is a Spanish officer who is stationed in Asunción. He is tired of the place and wants a transfer to Buenos Aires, but for that he has to get approval from the king. A letter should be under way, but as long as the letter isn't in his hands, he has to make sure he doesn't make any mistakes.
It's nice to see a different setting for a costume drama for a change, but other than that, there wasn't much here that caught my attention. The cinematography is crisp but unadventurous, the soundtrack is mediocre and the characters too plain. Very basic drama that doesn't engage and overstays its welcome.