Ya ne Splyu
2020 / 84m - Russia
Horror, Crime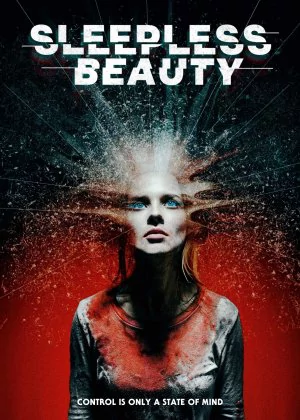 Russian genre cinema has really come into its own this past decade, but it does require some effort to keep up with its output. When I first watched Pavel Khvaleev's III: The Ritual, I instantly knew this was a director who wasn't content doing simple genre work, instead his films are more ambitious and less confined by broader genre expectations. It's no surprise then that I was eagerly awaiting his latest film, Sleepless Beauty [Ya ne Splyu]. A full-blown horror that was rumored to match the best of Saw and Martyrs, but turned out to be something a little different.

Khvaleev is part-time film director, full-time music producer. These past few years he made a name for himself in the electronic dance scene, luckily he hasn't lost his hunger for making films in the process. His features are typically no-budget affairs that are given punchy quality injections by the talented people he has surrounded himself with. This appears to be giving him the freedom to make what he wants, while not having to compromise too much on quality. An ideal setup for someone who isn't too interested in sticking with popular conventions and/or following the beaten path.
That said, the first half of Sleepless Beauty does have a more conventional feel to it. It starts off as a typical Saw clone, slowly moving towards Martyrs territory as the plot chugs along. The film was quite heavily promoted using these references, and it's certainly not a dishonest comparison, but as a 2020 incarnation of this type of material it does feel just a little underdeveloped and uninspired. Short and seemingly random inserts betray there's more going on than meets the eye, and once Khvaleev starts to unfold the real plot, the brisk shift into overdrive more than makes up for the slightly more conventional first half.
Mila is a young teacher with an impeccable reputation. When she is kidnapped, the police isn't too concerned, as lots of women her age take off without warning. Her parents immediately realize something is off though. Mila ends up in the hands of some online torture gang. She is locked inside a barren room and kept awake at all times. People can log in and follow her actions as she becomes the target of mean-spirited games and pointed torture sessions. While the online commenters are happily spouting misanthropic garbage, two admins are adding increasingly cryptic messages to the chat, referring to Mila's capture as a scientific experiment.

Khvaleev makes excellent use of his experience as a music video director to add a layer of visual panache, without having a proper budget to splurge on the cinematography. The first half looks pretty genre-appropriate, but the real treat comes at the end, in the form of an extended animated sequence that feels like it was extracted directly from the brain of one of HR Giger's offspring. Absolutely haunting and disturbing, which is even more impressive knowing that the sequence was referred to in prior scenes as being extremely mind-bending, a veritable recipe for disappointment. It's not the first time Khvaleev comes up with visual magic, but it's certainly one of his most enlightened moments.
The soundtrack is a real treat too. If you're short on cash, score and sound design are some of the best tools to create immediate impact. Being a music producer certainly helped Khvaleev to tailor the music to the images for maximum effect, something every (horror) film benefits from. The predominantly electronic-based score is extremely atmospheric and leading, it adds grit and mystery where needed and even manages to introduce dread all by itself. It's an example for many filmmakers who are struggling to make a moody film on a tight budget.
The performances are solid enough, but they're certainly not the highlight of the film. I would advise to seek out the Russian dub, as the English version is really subpar and makes the film appear cheaper than it is. Not that there's a lot of interaction dialogue, still a somewhat stale and lifeless dub isn't the best way to experience this film. It's a real shame that dubs are still a necessity in 2021, Russian genre films in particular seem to be suffering quite heavily from this, but at least most official releases of Sleepless Beauty seem to include the original dub.

I'm not someone who feels the quality of a film is highly dependent on the ending, but the reveals during the second half do make a real difference here. They elevate the film from a more basic and predictable genre exercise to something with more body and identity. The final half hour is an almost constant mindfuck, both narratively and stylistically. It's really nice to see that Khvaleev doesn't just rely on either to leave an impression, but combines style and substance to construct an ending that is truly worth remembering.
Sleepless Beauty is doomed to be buried by people who come here hoping to find the next Saw or Martyrs. It's an easy way to promote a no-budget horror like this one, but it really doesn't do justice to the ambition and direction of Khvaleev's latest, nor does it attract the right people. Sleepless Beauty combines clinical torture porn with diabolical science experiments, maximizing impact with a terrific score and some inventive visual touches. The result is a smart, surprising and visceral take on a familiar concept. Pavel Khvaleev continues to explore the balance of auteur and genre cinema, and as long as he continues to do so, I'll be there to champion his work.