2012 / 100m - USA
Horror, Thriller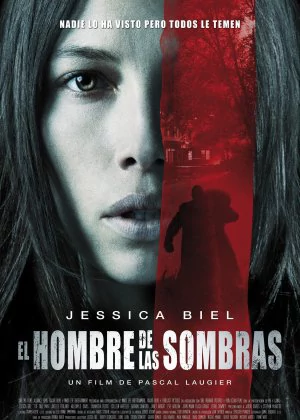 The Tall Man is Pascal Laugier's long-awaited new feature. After Laugier unleashed Martyrs onto the world, people were aching to see where he would go from there. The result will no doubt be a big disappointment to many, as The Tall Man became a very different film altogether. Then again, if you look closely the typical Laugier elements are definitely there and judged on its own merits Laugier's latest is a very strong and convincing film.

When looking back now, one may wonder whether the recent French wave of extreme horror wasn't just a lucky coincidence. Either that or its main contributors (Laugier's Martyrs, Bustillo & Maury's À l'Intérieur and Xavier Gens' Frontière(s)) realized they weren't going to top their famed shockers. So they split, each of them going in a new direction. Gens would seek out sci-fi territory for The Divide, Bustillo & Maury fled into the baroque horror scene to come up with Livide and Laugier headed to America to make a faux urban legend horror.
People who know Laugier from before Martyrs (in other words, those who also watched Saint Ange) know that Laugier isn't just defined by gruesome and cold imagery. Instead he lives on ambiguous endings, story reversals and some food for thought afterwards. Horror is mere filling for his films and it can take on whatever form that's suitable for the story he wants to tell. In this case, the legend of a huge man kidnapping children.
The Tall Man is the story of Cold Rock, a barren village left for dead by the closing of a nearby mine, its only real source of income. The people of Cold Rock are suffering and to make things worse one by one the children of the village are taken from their homes, never to be seen again. It doesn't take long before the kidnappings are coupled to the local urban legend of the Tall Man, but when Julia's son is kidnapped the true nature of the kidnappings will be revealed.

Visually Laugier has everything under control, though the result is far for remarkable. There are a couple of nice shots, but the eerie night scenes would've benefited from some more inventive lighting. The editing too feels a little rushed. Some of the nicer shots aren't fully explored, which is a shame. The film doesn't look bad or anything, it's just that it doesn't really stand out from many other like-minded films.
The same could be said about the soundtrack. Sure enough it suffices, but at times I felt the music might even have worked better outside the context of the film, which doesn't really speak in favor of the way it was incorporated. There are some genuinely nice tracks here, but from time to time they fail to correspond to the images on screen in order to tighten the atmosphere. A waste of potential, especially for a horror flick.
The acting on the other hand is strong and effective. Biel plays her part very well, ranging between her different states with believable flair. Ferland (who reminded me a little of a female version of Joseph Gordon-Levitt) too is perfect for her role. The rest of the cast plays a smaller part, but still makes a solid impression. Usually films like these benefit very little from a strong cast, but Laugier really needed his actors to pull off the film's ending in style.

As a straight-up horror film The Tall Man falls a little short. There are some decent moments, but the film never becomes as tense or thrilling as you would've hoped. Instead Laugier puts more focus on the mystery, which manages to keep the interest of the viewer until the very end. Biel's ambiguous role is the key to the success of The Tall Man, Ferland's final monologue the cherry on the cake. The Tall Man ends with a blow to the overprotective attitude towards children, stemming from all-American family values. The film puts reason above emotion and wonders out loud whether this wouldn't benefit society as a whole, which is a truly refreshing take on the subject.
While this isn't the first time Laugier "surprises" his audience with a blow of morality, I feel this one is definitely the strongest. It's not as out-there or ethereal as compared to his previous movies, instead it's about very real and grounded issue that could use some thought. Not that I would instantly agree with Laugier's suggestion, it's just that I believe there's definitely a layer of truth in there.
The Tall Man holds his punches until the very end, where it finally reveals itself as a film that cares very little about the Tall Man legend, instead focusing on more pressing and serious issues. The horror part of the film could've used some extra polish, definitely when compared to Laugier's previous films, but the finale shows Laugier at his very best. The Tall Man is a very interesting and worth-while film, one that deserves to be judged on its own terms.