---
La Graine et le Mulet
2007 / 151m - France
Drama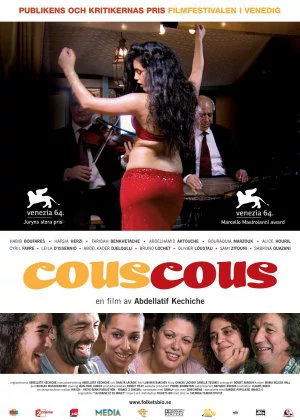 My second Kechiche wasn't a big success. Blue Is the Warmest Color didn't really do it for me, and I recognized a lot of that film in Couscous. It features many loud, yapping and aggravated characters wrapped up in endless conversations, while a very simple/meager plot develops in the background.
Read all

Slimane works in the port of Sète. He's 61 years old when he is fired from his job. He doesn't have much money, but he still wants to realize the one dream he ever had: open up a restaurant. With the help of his family and friends he turns an old boat into a restaurant, hoping that he can persuade the city and the bank to support his project.

Slimane's characters is decent, but he's merely a sideshow in this film. His friends and family got on my nerves, unnecessary dramatic twists dragged out the runtime and I didn't care much for Kechiche's aesthetic choices. The middle part of the film is pretty decent, the first and final act didn't really do it for me.
---
La Vie d'Adèle
2013 / 180m - France
Drama, Romance