---
2022 / 96m - UK
Horror, Comedy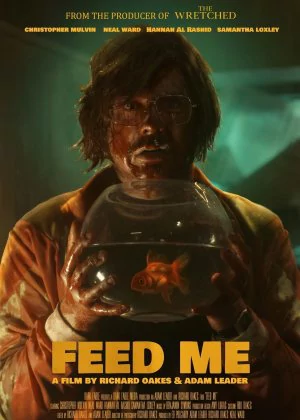 A very weird mix of various horror styles. At times funny, often unpleasant, sometimes dramatic, and consistently gory. Feed Me is a film that defies explanation, and that's always a plus in my book. Nothing everything works all the time, but there is plenty that stands out, which makes for a very memorable film.
Read all

Jed is heartbroken when his girlfriend dies. So much in fact that he wants to die himself. Right then he meets a strange guy who makes him a unique offer. In return for killing Jed, the man wants to eat him. Jed somewhat reluctantly agrees, which marks the start of a very uncomfortable agreement.

The gore is plentiful, the cinematography is slick and the score is moody. Performances are solid too, though more than a little over-the-top. The best thing about Feed Me though is that it has no clear direction in which the story unfolds, meaning it's a film that keeps you on your toes at all times. I'm looking forward to their next project already.