---
2007 / 108m - USA
Comedy, Drama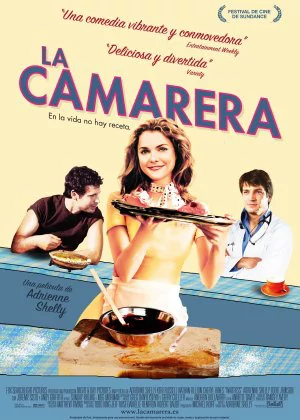 Booked as a romantic comedy, but the dramatic overtones are severe enough to give a little warning to people who are hoping for some light entertainment. Not that this is hardcore drama, but there are some rather unpleasant scenes and darker themes here that are hard to ignore. It gives the film some extra character, at the same time it may not be the film that the poster promises.
Read all

A waitress with a knack for making pies is wasting away in a little town. Her husband is abusive, her boss doesn't respect her and her pregnancy stands in the way of her plans to leave everything and everyone behind. When she meets the new town doctor though, there's an instant connection and she starts an affair with him.

Russell's accent is a little awkward, but she fits her character. The pie motive is pretty original, the mix of drama, comedy and romance is effective and the poppy cinematography is cute. Not sure whether this will end up being a very memorable film, but it's definitely worth giving a shot.