---
by
Yûka Eda
,
Aya Igashi
,
Ayaka Katô
,
Lisa Takeuchi
,
Yûki Yamato
,
Hana Matsumoto
,
Momoko Fukuda
,
Aimi Natsuto
,
Yukari Sakamoto
,
Rin Shutô
,
Yoko Yamanaka
,
Yuka Yasukawa
2019 / 94m - Japan
Drama - Anthology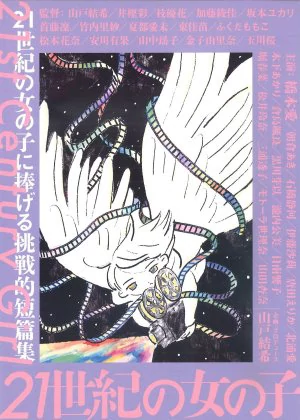 Welcome to a new generation of directors. 21st Century Girl is an anthology featuring only young, female directors, tasked to make a film for 21st century girls (hence the name of the project). Apart from Yuki Yamato, I wasn't familiar with any of the chosen creators, so I was looking forward to the result.
Read all

Lack of consistency is often seen as a weak point of anthologies, personally I love the versatility they bring. That's my only real critique here. While there are a few highlights and no real disappointments, I expected a bit more variation in themes and styles. It too often feels like there's just one typical 21st century girl, which is highly doubtful.

My main takeaway from this film is that Yuki Yamato is by far one of the most promising young directors working in Japan today. I instantly recognized her short and it's easily the stand-out of the bunch. The rest of the women deliver solid films, and they all deserve their shot at a full-length feature. For an anthology though, I expected a tad more creativity.