---
Inakunare Gunjo
2019 / 105m - Japan
Drama, Fantasy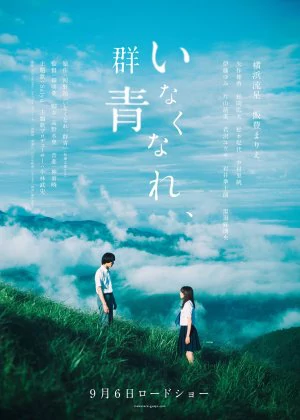 A peculiar drama, with strong yet subtle fantasy elements. I wouldn't be surprised if this was based on a manga, it also took me a while to understand how everything fitted together, but that seemed to be by design. I did appreciate the novel approach here, though the drama itself was maybe a bit too slick and polished to truly impress.
Read all

Nanakusa lives on an island for people who are lacking something in life. They live comfortable lives, but their confinement makes it difficult for them to truly enjoy that comfort. Then Yu reappears on the island. Nanakusa and Yu have a history, together with their classmates they'll have to figure out the secret of the island, if they ever want to escape their fate.

The cinematography is beautiful, the setting majestic and the mystery/fantasy elements support the drama very well. The performances are a tad flat though and the score can get a little too sentimental. In the hands of a more seasoned director this could've been a personal favorite, but still worth checking out for fans of Japanese dramas.