---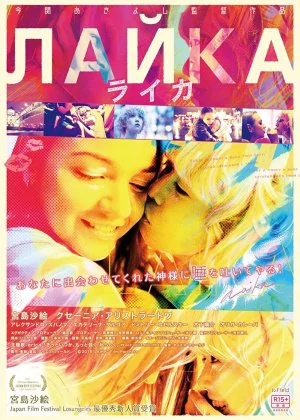 A rather novel take on the classic gay drama. Usually these films tend to be somewhat uncinematic, focusing heavily on drama, plot and characters. Laika tries to do things a little differently by introducing a character that isn't entirely of this world, giving the film a more dreamy and ethereal mood, without becoming overtly fantastical.
Read all

Laika is a young Japanese girl abandoned by her mother, who identifies with the famous dog who was sent into space. She lives together with Julie in Moscow. Julie is trying to become an actress, Laika on the other hand just lounges around, doing nothing much at all. This puts quite a bit of strain on their relationship.

Director Imazaki creates a nice contrast between the two characters and the worlds they live in, but somehow both actresses can't quite get the relationship to work. There's a lot to like here, especially for a film that isn't too focused on the sexual orientation of its characters. The cinematography is beautiful, the score is pleasant (though a bit predictable), it's just the two leads who fail to fully support the drama.