---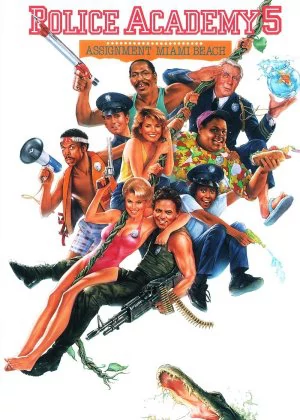 The fifth in the series, and it's obvious that we've come to a point where it's just cranking out 90 minutes of cinema with familiar characters. The story is ever so slim, the new characters don't really add much to the whole, and the old characters are just repeating their little gimmicks.
Read all

Lassard is set to retire, but before that moment he'll be honored by the academy. Everyone is invited to Miami, where the ceremony will take place. But Lassard finds himself in the middle of a kidnapping, without him realizing what is going on. The policemen will have to do their best to save their boss one last time.

-The comedy is really childish (the crooks, in particular, are indefensible), the actors look a little bored and the plot is just plain terrible. The most surprising thing about part 5 is that they still managed to make two more films after this, meaning back then there was an audience eagerly looking out for new Police Academy films. Not good.