---
Pobochnyi Effekt
2020 / 93m - Russia
Horror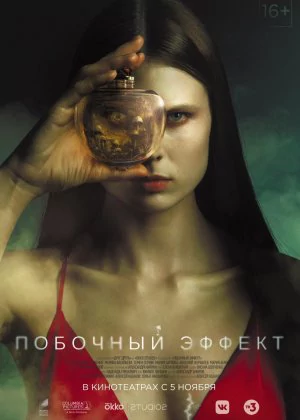 It's no secret that I've been keeping a close eye on contemporary Russian horror films. Most of them are pure genre fodder, but the mix with local folklore makes that most of them have something extra to offer. Side Effect is a pretty basic horror tale, the Russian take on witchcraft helps it to stand out from the crowd.
Read all

Andrey and Olya are happily married, until a crude break-in ruptures their marriage. Olya loses their baby and Andrey feels guilty about running out for help rather than sticking around to save his wife. Not knowing how to fix the situation, Andrey visits a mysterious woman who promises him she can get rid of his troubles.

The setup is pretty basic, meaning it takes a while for the film to get up to steam. Once everything is in place, Kazakov starts introducing more interesting elements, which leads to a pretty worthwhile finale. Appealing cinematography, moody sets, a good score and a thrilling finale make this a fun little horror flick.