---
2021 / 95m - Canada
Thriller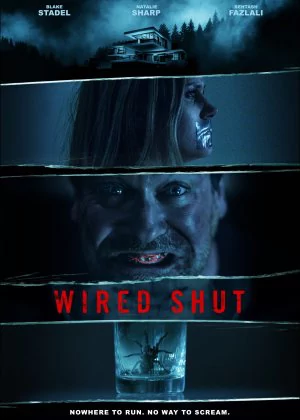 A slow burn thriller that was burning maybe a bit too slowly. Like many of these films, the problem isn't so much the genre elements, but the forced drama in between. Wired Shut has enough going for it, but the father-daughter relationship gets too much attention, slowly doing the film even more.
Read all

Reed is a washed-up writer. He lives separated from his ex-wife and daughter and just recently got into a car crash that smashed up his teeth. He is surprised when his daughter suddenly stands on his doorstep, seemingly wanting to give their relationship one more go. Which isn't easy with his mouth wired shut.

The soundtrack is menacing and the cinematography dark and eerie. The build-up is pretty solid too, but once it becomes clear what is going on the film starts stalling. The payoff isn't that great and the added drama felt out of place. It's not a bad film, but there's definitely potential to do better, with a bit of tweaking left and right.