---
2022 / 87m - USA
Thriller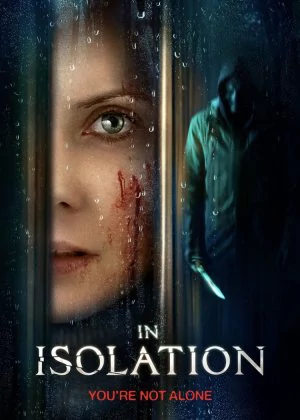 I'm a little tired of being confronted with dubbed films in 2022. It seems Russian (or of Russian descent, as seems to be the case here) horror is one of the worst offenders, and it really hurts the quality of these films. Sadly, I also believe it raises their broader appeal, at least when talking about people wanting to give them a try.
Read all

Jane suffers from panic attacks. She's seeing a psychiatrist, but the looming health crisis and talks about isolation are not helping her healing process. Then two shady men turn up on her doorstep and try to break into her house, luckily Jane has a couple of friends around who help her defend the premises.

The dubbing is atrocious and it's a constant distraction. The plot isn't all that interesting either (and the twist is really predictable), the finale could've been better too. The cinematography is pretty decent though and there are in fact some standout scenes. It's a shame they fade in an otherwise plain film.