---
2006 / 114m - UK
Thriller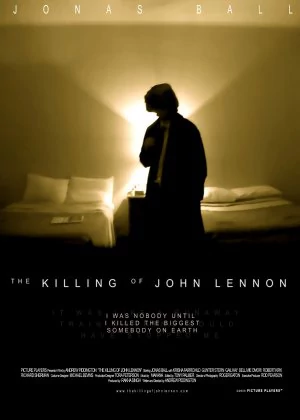 Not a fan of biopics, not a fan of The Beatles, didn't even know who killed Lennon before I sat down to watch this film. So yeah, I didn't expect much of Piddington's The Killing of John Lennon, but that never stopped me before. Once in a blue moon you run into a film that completely flips around your expectations, which is exactly what happened with this one.
Read all

Fans of The Beatles or John Lennon beware. This film is about Mark Chapman and Mark Chapman only. Lennon is featured for about a minute or so, the rest of The Beatles are completely absent. People hoping to find a best-of compilation of Lennon's music here will also be disappointed, Piddington opts for a more atmospheric soundtrack.

Chapman isn't a very likeable character, but Piddington and Jonas Bal do an amazing job shedding some light on his view of the world. There's very little to sympathize with, yet the film manages to really get under the skin and into the brain of Chapman. Instead of just running through the facts, Piddington focuses more on the way Chapman experiences life, the events and the people around him. This is more of a character piece than it is a mere recounting of Chapman's actions leading up to the fatal event.

The visuals combined with the soundtrack bring Chapman's confused visions to life. The film has a little dip right after Lennon's murder (where the plot takes over for a short while) but the film quickly recovers and dishes out a pretty strong ending.

Piddington really deserves credit for his approach here, instead of making a boring biopic he brings the world of a madman to life. It's probably a tough sell for people hoping to see a good guy/bad guy type of film, but if you're interested to find out what drives certain people to commit such foolish acts, this films places you right in the middle of the insanity.